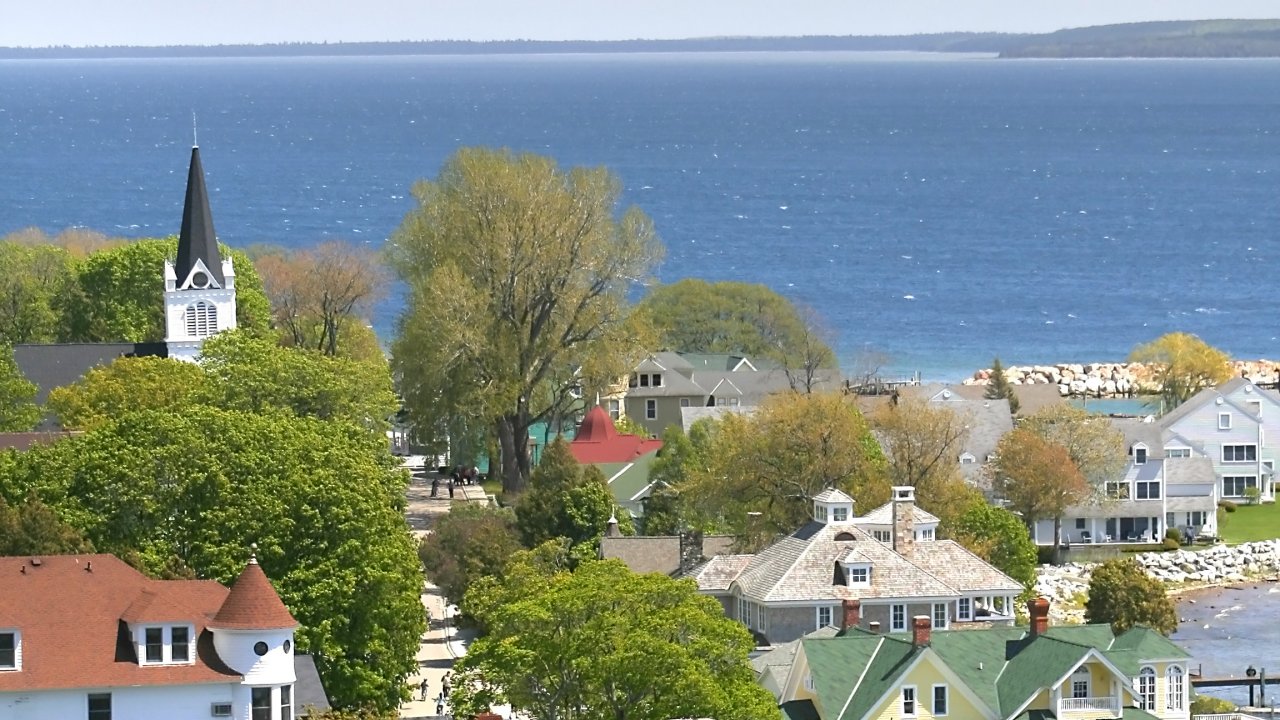 ---
Mackinac Island State Park is a landscape constructed of high limestone bluffs, beautiful vistas of sparkling water, vibrant forests, and mystical geological formations. Automobiles were banned here since 1898 offering a quieter existence for it's residents and visitors.
Over 80 percent of Mackinac Island is within Mackinac Island State Park and offers a free admission all year. Within the State Park you can discover the true natural gems of Mackinac by foot, bike, horseback, or carriage. Unique historical monuments are treasured here and sacred to the Ojibwa and Odawa Great Lakes Indian tribes. According to their beliefs, this is where life began.
Mackinac Island State Park invites you to visit and find out for yourself.
For more information visit www.mackinacparks.com.
---
Location
Mackinac Island State Park, Huron Road, Mackinac Island, MI, USA
---