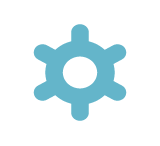 ---
In the winter access to the island is limited. The Mackinac Island State Park facility has a lighted 3,500-foot paved runway and parallel taxiway for propeller planes and small jets. Open all year, it is the only link with the mainland from early January until mid-April when the ferries start operating again. Small charter aircraft fly to St. Ignace in four minutes. Restroom facilities and vending machines are available at the staffed terminal. The airport is open from dawn to dusk daily, with reduced hours in winter.
If you are a pilot, there is a 3,500 foot lighted runway on the island suitable for small craft. There is no aviation fuel available on the island. Unless you plan on skiing down, you will need a taxi to the harbor district or your hotel, be sure to phone ahead for taxi reservations, especially if you will be arriving after 5:00 p.m.
Tips for Visiting in Winter
In general dress is not formal, any style is acceptable here in the Winter.
Call ahead for taxi service to avoid waiting for one.
There are many things to do here that cost nothing, but dress warmly to enjoy the beauty of the island. Warm clothes are essential not optional. Dressing in layers is recommended.
The island has ambulance, fire and a medical center for emergencies.
Although you can rent them, you can also bring your own skis and snowshoes, even on the plane.
Plan to use a taxi or ski for transportation, the roads are snow covered for snowmobile traffic and walking long distances is more difficult if you are not accustomed to slippery surfaces. The roads and downtown sidewalks are plowed.
If you plan on walking or skiing to get around, bring a small sled to pull your luggage behind you, it also makes for cheap entertainment for the kids.
Travel Services
Great Lakes Air, Inc.
(906) 643-7327 or
(906) 643-7165
Mackinac Island Airport
(906) 847-3231
Wolverine Limousine
(800) 825-1450
Mackinaw/Airport Taxi
(888) 349-8294
Northwest Airlines
(800) 225-2525
Taxi Sleigh Service
(906) 847-3713 or
(906) 847-3323
---